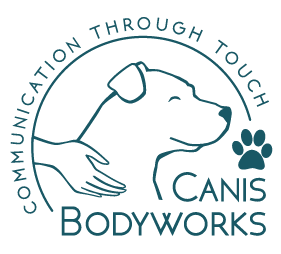 Reserve Your Spot in Class Today
Canine Palliative/Hospice Care & Oncology Massage: Workshop
How can we best support our canine companions when they are at their most vulnerable: during and after cancer, chronic illness, or injury, and at the end of life? In this 2-day workshop, participants learn approaches to palliative and hospice care that complement the care provided by a veterinarian. Participants also receive an overview of canine cancer and learn how massage and bodywork may help as an adjunct therapy. A blend of theory and hands-on practice, this workshop covers topics such as the unique needs of the palliative and hospice client, cancer myths and types of canine cancer, and guidelines for working with cancer patients as well as with patients who have other health-related conditions that require palliative and/or hospice care. Additionally, participants learn about pet parent education and empowerment and working with other caregivers. Special emphasis will be placed on learning safe and effective bodywork techniques that can be used by pet professionals and pet parents alike.

This is a Continuing Education course that can be taken at any time. No prerequisites.

CE hours are available for NBCAAM.
Registration closes 1 week prior to Day 1 of each workshop
Course Dates
Chicago 2022
June 18-19
November 12-13

St. Louis 2022
August 26-27


Virginia 2022
June 11-12
October 29-30
Ontario, Canada 2022
Dates TBD


Continuing Education at Canis Bodyworks
Check Out Our CE Courses
Whether you're a pet parent or a canine professional, our continuing education courses will enrich the relationship you have with the dogs in your care. Check out our current offerings:
Applied Acupressure Fundamentals
Sports Massage & Fitness for the Active Canine
Canine Palliative/Hospice Care & Oncology Massage
There are more to come in 2022, too! Stay tuned!
Created with