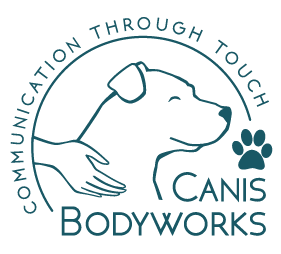 Cancellation & Refund Policies
Workshops
If a Workshop is Cancelled by Canis Bodyworks LLC:
Workshops are subject to cancellation by Canis Bodyworks LLC due to limited enrollment one week prior to the start date. If a workshop is cancelled by Canis Bodyworks LLC, students are subject to a full refund or can enroll in a future workshop.

Canis Bodyworks LLC reserves the right to cancel a workshop up to 24 hours before the start date due to act of nature, natural disasters, act of war, contagious pathological outbreaks (both human and canine), or other if deemed appropriate by the Canis Bodyworks LLC administration.

If the Student Must Cancel Their Workshop:
Students unable to attend the workshop for which they have registered may apply their payment to a future workshop if they notify Canis Bodyworks of the cancellation before the first day of class. Failure to contact Canis Bodyworks for cancellation before the first day of class, or failure to show up to the workshop, will result in forfeiture of payment.

Students who prefer a refund rather than applying a workshop payment to a future workshop can be refunded the full payment, minus a 5% administration fee, if the workshop curriculum has not already been sent out to students. Once the workshop curriculum has been sent to students, the workshop fee is non-refundable.
Online Courses
Refund Policy for Online Courses:
Since students receive class content immediately after registering for online courses, the payment for all online courses is non-refundable.
Created with