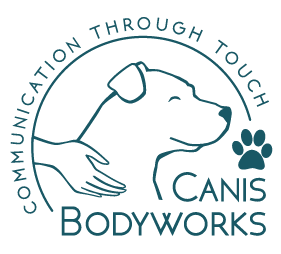 Start Learning Today!
Canine Massage 101: Techniques for Wellness
Spend special time with your dog by learning at-home canine massage techniques that will help your dog relax, reduce soreness and pain, and increase the strong bond you already share.

In this online course, you will learn how to touch and handle your dog respectfully, which areas of your dog's body are extra sensitive and should be handled gently, how to recognize common signs of discomfort and pain, and how to read your dog's body language. You'll even learn some essential anatomy so you know exactly what muscle groups and bones your hands are touching beneath the fur and skin.


The massage techniques you learn in this course are powerful and are some of the same ones used by the most skilled professional therapists in the field. Massage is a perfect adjunct for at-home care, and it's an effective tool for prevention and early detection of health changes. Your dog will love it and love you for it!

This online course is specifically designed for pet parents and does not count toward the canine massage certification program.
Course fee is in US Dollars (USD)
5 Modules

28 Lessons

12 Demo Videos

2 PDF Downloads
Get More Out of Massage
You'll learn many of the same fundamental massage techniques that professional canine massage therapists use. Massage is more than techniques, though! To ensure that your massage is safe, effective, and respectful, you'll also learn observation skills, palpation, and even a little canine anatomy.
A Gift for Your Dog and Yourself
Providing massage at home to your own dog strengthens the bond you share with them. It's a gift you give to your companion, but also to yourself. Giving massage can be just as relaxing and gratifying as receiving one. It's a win/win situation!
Inspired to Learn More?
Check Out These Classes...
You don't have to be in our certification program to take the following Canis Bodyworks classes:

Created with