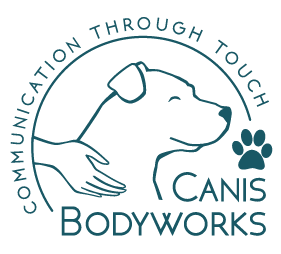 Reserve Your spot in Class Today
Applied Acupressure Fundamentals: Workshop
Virginia - November 11-12, 2023
Empty space, drag to resize
Acupressure, a bodywork technique based in Traditional Chinese Medicine, is a non-invasive approach to preventive care and pain management. Providing acupressure to your own dog and to the dogs in your care will allow you to play an important role in their overall mental and physical health and well-being. Acupressure can be used alone or combined with other modalities and is ideal for any dog at any stage of life. This workshop will provide you with the basic tools to immediately give the dogs in your care a simple, but effective, acupressure session using points that deliver a boost to the immune system and specifically focus on musculoskeletal soreness, calming, and overall relaxation and comfort care.

This is a Continuing Education course that can be taken at any time. No prerequisites. Appropriate for pet professionals and pet parents alike.

CE hours are available for RACE and NBCAAM.
Registration closes November 4, 2023
Where In Virginia?
Our Virginia-based workshops take place at Wholistic Paws Veterinary Services in Ashburn, Virginia.

Located in Loudoun County just 15 minutes from Dulles International Airport and 45 minutes from downtown Washington, D.C.
Other Workshop Locations
Can't make this Virginia workshop?
Check the schedule at our other locations!
St. Louis
Empty space, drag to resize
July 22-23
Chicago
Empty space, drag to resize
March 11-12
Ottawa, Canada
Empty space, drag to resize
Not scheduled
Online Courses at Canis Bodyworks
Check Out Our Personal Enrichment Courses
Whether you're a pet parent or a canine professional, our continuing education and personal enrichment courses will enhance your knowledge and strengthen the relationship you have with the dogs in your care. Here are just a few...

Canine Massage 101: Techniques for Wellness
Palliative/Hospice Care & Oncology Massage
Sports Massage & Fitness for the Active Dog
Canine First Aid Concepts & Pathology


Created with